In QuintanaRoo, the National Migration Institute identified 21 foreigners who could not verify their regular stay in México after Federal Immigration Agents asked for their identification and residence documents.
Derived from various immigration control inspections, the @INAMI_mx#QuintanaRoo identified -from May 30 to June 3- 21 foreigners with irregular stay in the country.
The people were transferred to the Cancún Immigration Station, where their legal status will be determined.
# ActualízateYa | Are you a foreign person who had a #DocumentoMigratorio before 2019 and for some reason you could not renew? #Now is the time to regularize https: // bit.ly/3ieHxQa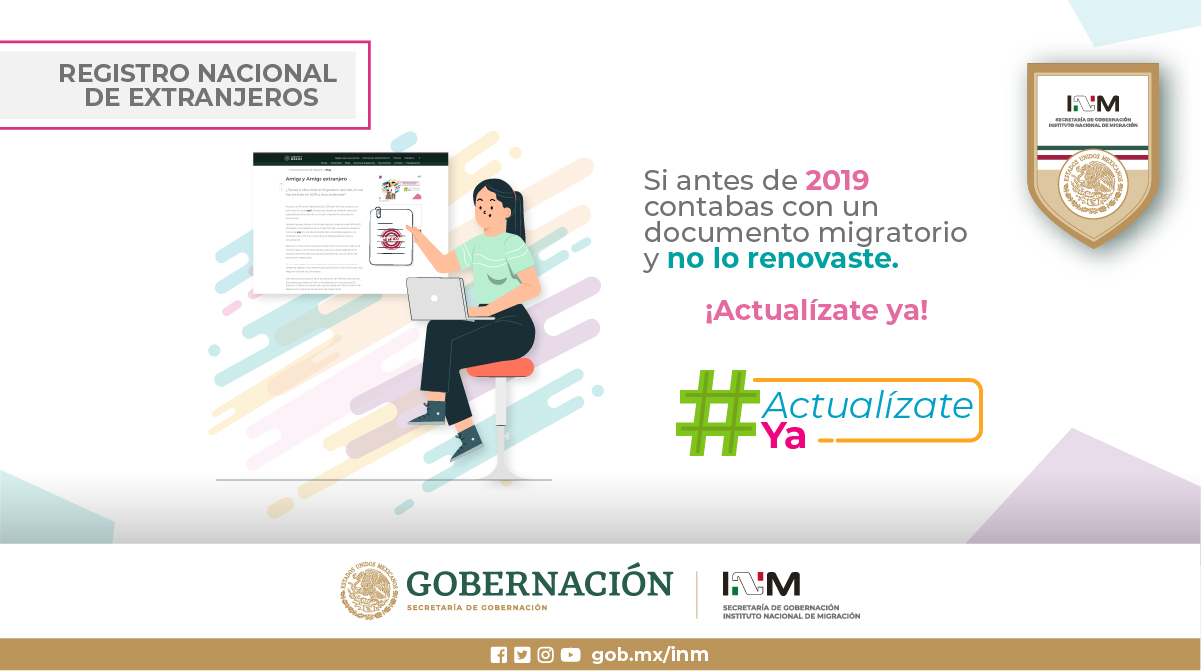 Go to the INM Representation Office (OR) closest to your home (Check locations here ), where they will give you specialized attention to resolve your immigration situation and update your document.
You can also call the INM Immigration Attention Center at 800 004 6264 or the telephone numbers of the OR of the INM of your residence entity (Consult here directory link), where they will guide you regarding the location of their office and requirements that you must present for your update.
Obtaining your immigration document will allow you to continue in Mexico on a regular basis, it will give you legal certainty and the possibility of having access to public and private services proving a condition of stay in our country.
Keep in mind that if you are a foreign person with a valid resident card, it is not necessary to update your information for this National Registry of Foreigners.
This effort is part of the updating of the National Registry of Foreigners carried out by the INM, based on articles 20, section VI, 63 first paragraph of the Migration Law and 130, section X of the Interior Regulations of the Ministry of the Interior.