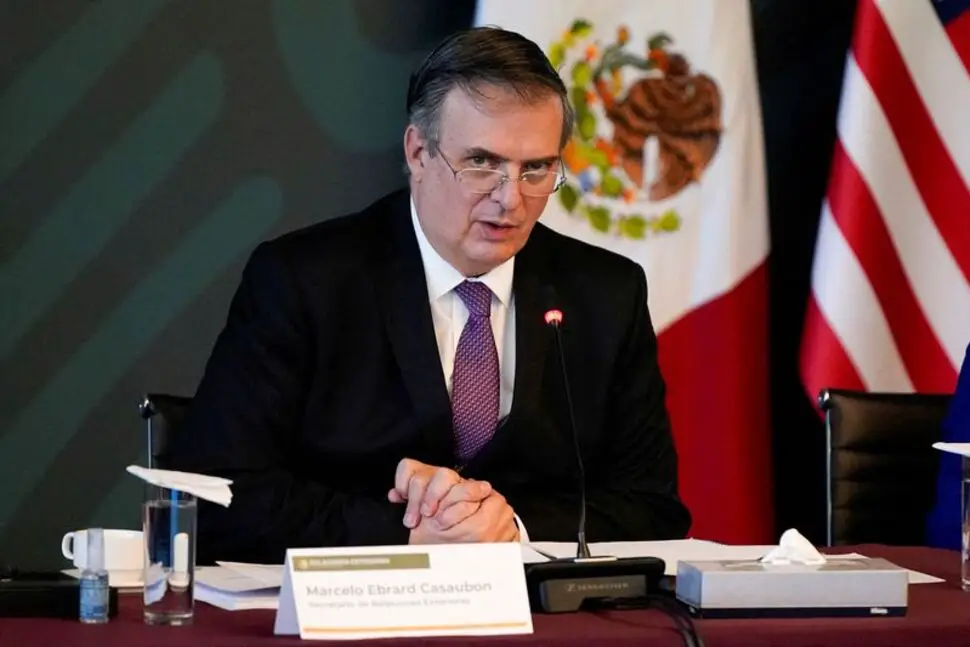 He's been the face of Mexico internationally for nearly five years and often the country's leading voice in negotiations with top world leaders — including volatile ones, like former U.S. President Donald Trump.
Now Foreign Affairs Minister Marcelo Ebrard is testing whether his work on the world stage will translate into votes in Mexico as he competes for the leftist ruling party nomination for next year's presidential elections.
The 63-year-old is in the thick of a three-way race with other members of President Andrés Manuel López Obrador's inner circle, including Mexico City Mayor Claudia Sheinbaum and Interior Minister Adán Augusto López.
López Obrador's Morena party, which he created as a vehicle to secure the presidency, remains an extension of the highly popular leader, so his words, actions, and even body language are being closely watched for signs of a favorite.
Among the hurdles Ebrard must overcome are a perception he doesn't connect with the party's base like the folksy López Obrador, and criticism that the U.S. government imposed its immigration policy on Mexico, making it do its dirty work on Ebrard's watch.
Ebrard has responded with humorous TikTok videos aimed at connecting with voters, including one of himself in a designer suit eating tacos at a street stand with his wife or turning a stumble into a repeatedly played dance move to a Bad Bunny song. He recently published an autobiography that frames his immigration negotiations with the Trump administration as a diplomatic victory because Mexico avoided threatened tariffs — and it could have been worse.
In an interview with the AP, Ebrard described himself as a nationalist and a progressive who promises to maintain López Obrador's signature social programs "to create a society where inequality is shrinking."
In an administration that insists helping the poor is the priority — about 40% of Mexicans live in poverty — Ebrard says his objective as president would be to grow the relatively small middle class if he wins the ruling party nomination later this year.
Source: AP