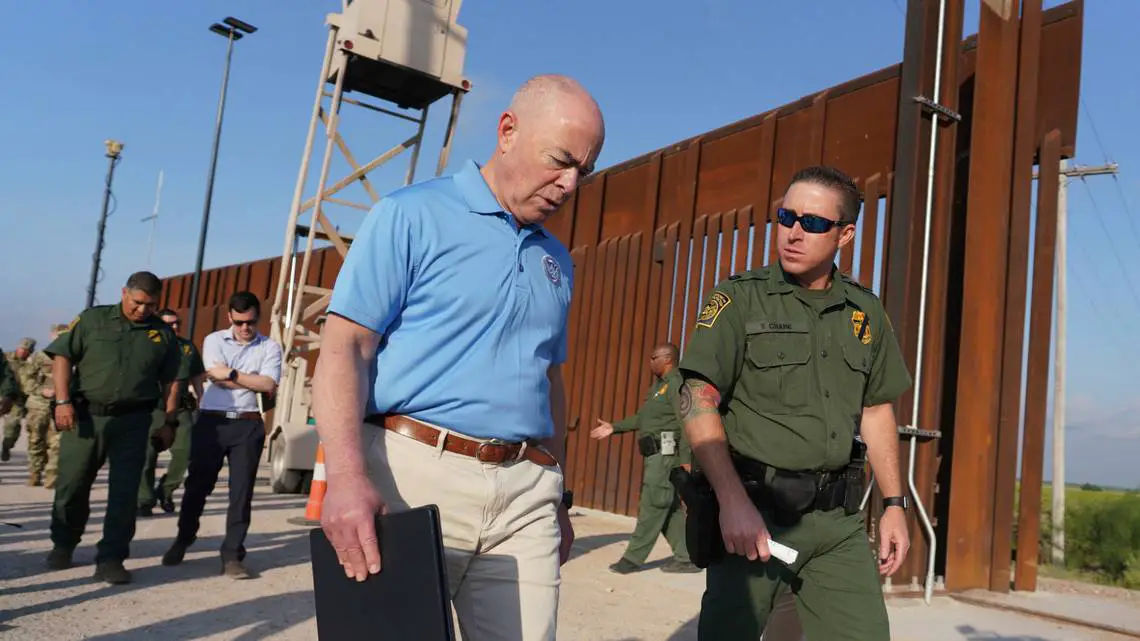 "Border Protection Units" prowling the U.S.-Mexico border and arresting asylum-seekers. A state "Border Protection Court" designed to prosecute them. Third-degree felonies for those convicted of crossing without proper documentation.
A pair of proposed bills under review by the Texas Legislature would essentially shift U.S. immigration duties in the Lone Star State from federal to state hands. One of them, House Bill 20, proposes creating roving police units consisting, in part, of "law-abiding citizens" – raising the specter of armed vigilantes confronting asylum-seekers at the border.
The bills are expected to pass the Republican-controlled Legislature. They could test the boundaries for states enforcing immigration rules, which the Constitution assigns to the federal government.
But state Attorney General Ken Paxton has said he welcomes a chance to test that ruling in front of the new, more conservative makeup of the Supreme Court.
"It is really dangerous," said Bob Libal, an Austin-based consultant for Human Rights Watch. "What is being proposed is almost certainly going to result in more abuse of migrants and others at the border."
What is being proposed?
HB 20, authored by state Rep. Matt Schaefer, R-Tyler, would create "Border Protection Units," overseen by a governor-appointed chief, to "arrest, detain and deter" asylum-seekers entering the U.S. without documentation. The chief could hire "law-abiding citizens" with no law enforcement experience, as long as they don't have a felony conviction, according to the bill. It also calls for a $10,000 fine for those caught crossing and raising the offense to a third-degree felony from a misdemeanor, as it currently is under federal law.
Another proposal, House Bill 7, introduced by state Rep. Ryan Guillen, R-Rio Grande City, would create a parallel court system to try migrants and smugglers picked up by the state-run patrols. It also endorses raising a mix of public and private funds to run the court and continue building a barrier along Texas' border with Mexico.
Source: Diaro.MX