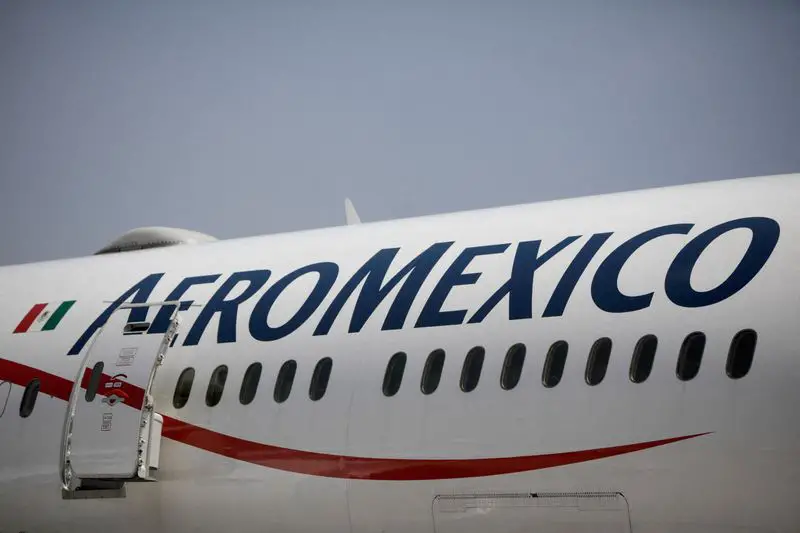 Mexican airline Grupo Aeromexico, which exited Chapter 11 bankruptcy in March, said on Friday it will convene an extraordinary shareholder meeting at the end of June to discuss delisting its shares from Mexico's main stock exchange.
The move would make Aeromexico the latest to exit the exchange, joining other companies like dairy corporation Grupo Lala, telecommunications firm Maxcom and paper producer Bio Pappel, who have recently delisted or announced plans to do so.
"Such process of cancellation of registry and delisting of its shares is part of the agreements entered by Aeromexico with its former creditors and investors, current shareholders of the company," part of the so-called registration rights agreement, the carrier said in a statement.
Analysts at Mexico brokerage operator Monex said in a note that it was "important to mention that the news is related to the restructuring plan…From our perspective, such news wouldn't have negative implications… it will be important to know the price of the offer."
In March, construction material providers Fortaleza Materiales and Elementia Materiales launched share buy-back programs as part of the process of exiting the market.
Close to 150 companies are listed on Mexico's main exchange. Of those, seven have now announced plans to exit the market, including Aeromexico. A company last went public on the exchange in 2017.
Source: Excelsior