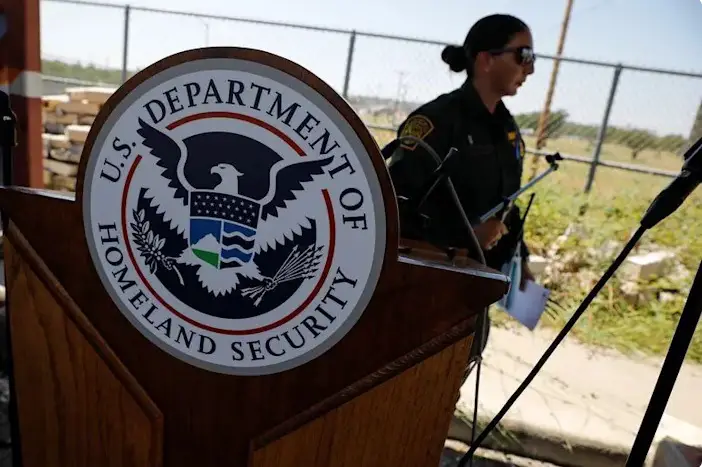 According to the Miami Herald, U.S. immigration authorities will increase expulsions of Cubans and Nicaraguans arriving at the southern border back to Mexico under Title 42, a public health order that is set to expire on May 23.
The Washington Post and Associated Press on Wednesday reported a deal reached with Mexico on April 26 to increase the number of expulsions, citing unnamed U.S. and Mexican officials.
A Biden administration official familiar with the matter confirmed the arrangement to the Miami Herald.
A Department of Homeland Security spokesperson said that Title 42, a public health order by the U.S. Centers for Disease Control and Prevention, remains in place "with respect to single adults and family units."
"Our ability to expel individuals under that authority may be limited for several reasons, including Mexico's capacity to receive those individuals," the spokesperson said. "Individuals who are not able to be expelled under the CDC's Title 42 public health Order are processed through the Department's Title 8 immigration authorities," which offer a path to claim asylum.
DHS did not answer specific questions about the recent agreement with Mexico.
Data from U.S. Customs and Border Protection shows that 737 Cubans have been expelled at the border with Mexico since October under Title 42, a controversial pandemic-era policy that blocks migrants from entering the asylum system. The numbers show that expulsions significantly increased in March, when 517 Cubans were expelled, compared to previous months.
The AP reported that Mexico agreed to take up to 100 Cuban and 20 Nicaraguan migrants daily from three border locations in San Diego, El Paso, and Rio Grande Valley, Texas. Migrants from these two countries under authoritarian regimes usually present claims of a political prosecution, allowing them to fight for asylum in court.
Under President Andres Manuel Lopez Obrador, Mexico has sought closer ties with Cuba, and the country has a long-standing deportation agreement with Cuban authorities. López Obrador will visit Cuba in the coming days on a tour that begins Thursday in Central America.